Simple, Slight-edge 'Hacks' to Get Your LinkedIn Mo-Jo Back
LinkedIn—the planet's largest professional network—adds two new users every second of every day. Now, at 610 million users, if you aren't using it, you're losing it!
The network has 303 million active monthly users, 40% of which visit the site daily, and 90 million senior-level influencers, 63 million decision makers and 92% of the Fortune 500 companies.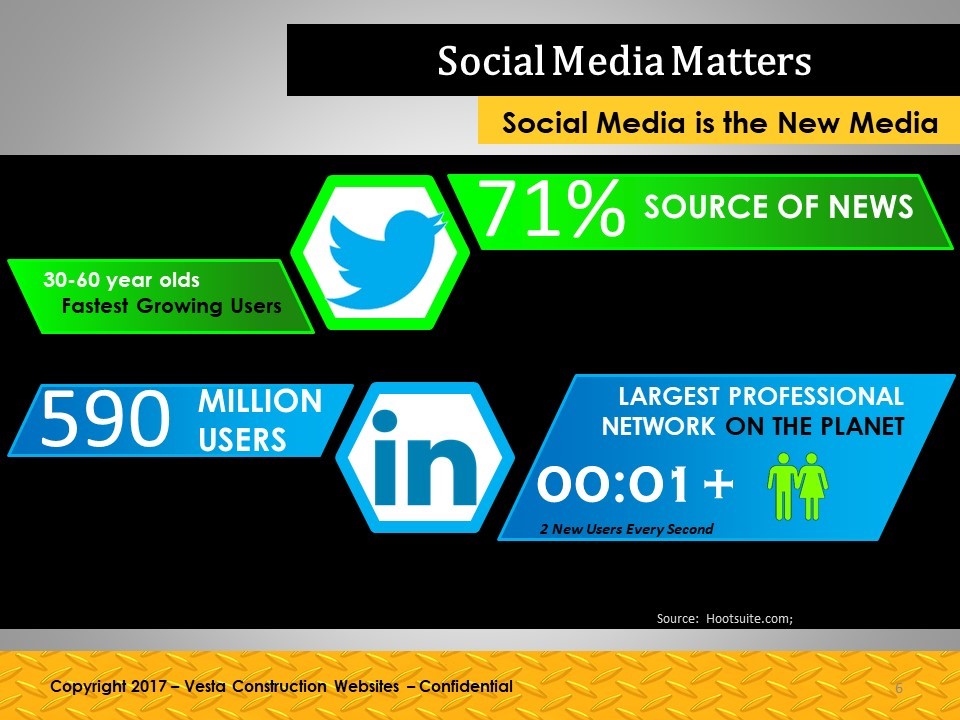 Yet, most people do not know how to optimize it. How do you get more views, likes, followers, connections and a higher ranking? It's not as complicated as you may think. Here's some basic 'hacks' that will raise your ranking and get you more sales leads, connections, job applicants and set yourself up [ and apart ] as thought leader, or leader in your industry.
In today's technological and fast-moving world everyone knows; deliver it quick …and make it stick. The first thing people see on LinkedIn is your profile picture. Uncluttered and clean is the way to go; a simple white background and professionally dressed. Secondly, [and important for ranking], is your 120-character description of you or your business. Use it wisely by adding key words like: head, leading, primary, main, top as your first descriptive word about your position as well as repeat your company name.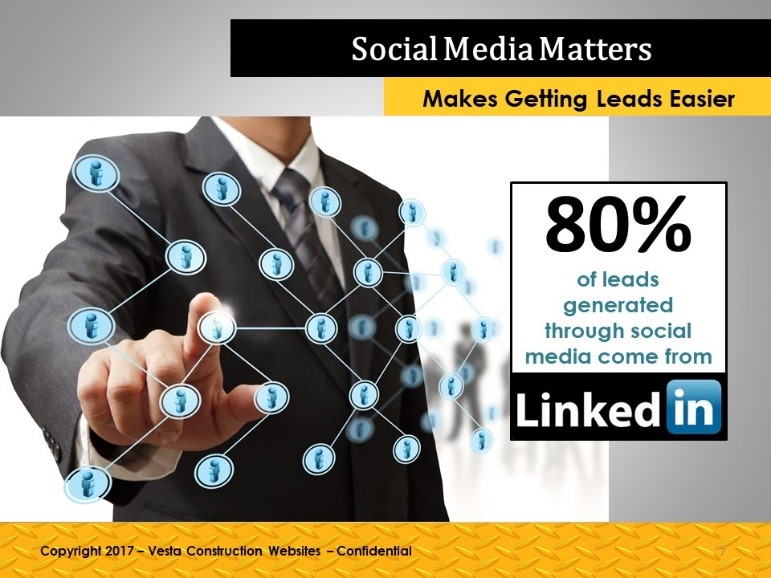 Next, a great paragraph about what you do and why you do it. People don't necessarily buy your product, they buy your "why" and your story. Adding media and articles builds followers and engagement, while remaining active in your posts is also key. Just like in any social media or online setting, standing out is always a plus and can simply be improved by upgrading your profile as a whole and adding a few of these 'slight-edge' ideas. Soon, you'll be back in the 'game' and on a fresh path to fame!
A full LinkedIn Presentation with "Hacks, Tips and Tricks" is available here.
---
Jolie McShane, President of Vesta Construction Websites specializes in websites for oil, gas and electric utility contractors. Utility construction centered social media, blogs, website content, video/photography and consultation services are provided by a knowledgeable team of utility construction oriented writers, graphic artist and social media experts.