Construction Safety Programs
THE KEY to obtaining more business
Every utility or heavy construction bid no matter how small or large, the prospective customer will want to know about your safety mission. Are you a safe operation? Do you have a safety director? What programs are in place to promote a safe environment for your crews? Which safety training programs are in place? Safety is the keystone for every successful construction contractor.
Why leave this most important piece of your business buried in the proposal or Statement of Qualifications? Why not promote your safety programs on the company website? The first impression is a lasting impression, place this information right up front where your potential customers will recognize this is a subject matter your company takes very seriously.
Vesta Construction Websites has a designated safety writer, one who has been in your steel toed boots and hard hat on the construction job site.  She has first hand experience working with safety teams to keep the crews safe.
At Vesta Construction Websites, we've been there working with companies to showcase their safety qualifications. We will assist the Safety Director to create an incentive program with signs, stickers (everyone loves those and are great for marketing your company) and a safety promotion program. We understand how central this is to the success of your company, helping to close future business and most important – keeping the crews safe in the field.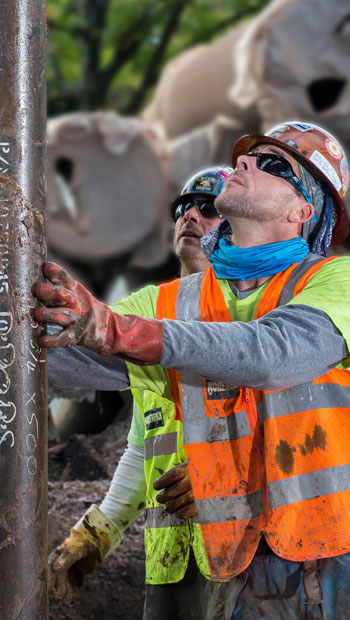 We will help you to professionally design a winning program.
TTR Substations invested in the Safety section of their website, expanding it significantly, and it paid off. Potential customers rely on this information prior to awarding bids. Why hide it in the proposal?
At Stormwater Facilities, the Owner was proud to include this information on their website.
Safety Recognition E-Store established for our customer.