Examples of how we can showcase your company strengths
mjpaintingcontractor.com
How does our customer environmentally contain oil & gas coating on the jobsite?
stormwaterfacilities.com
We proudly moved Stormwater Facilities into the big leagues with a new logo, expanded service offerings and safety section
signaturegaragefloorcoatings
.com
Call to action, Signature encourages customer inquiries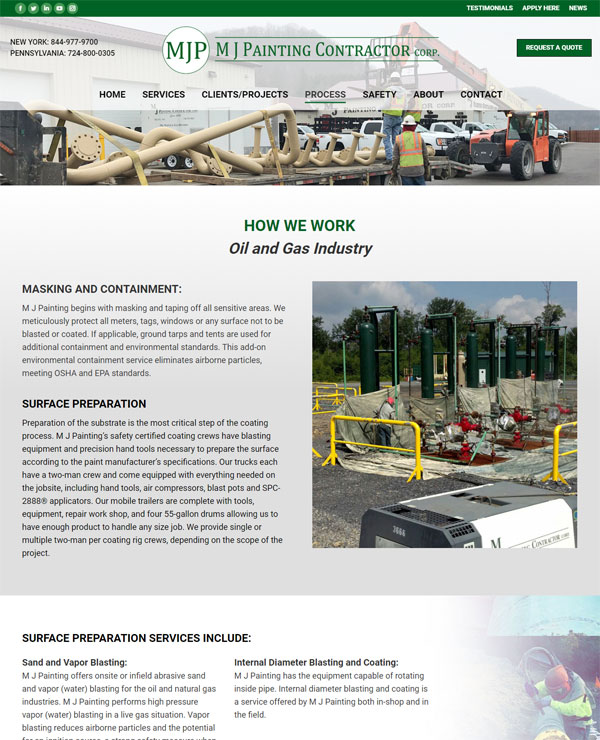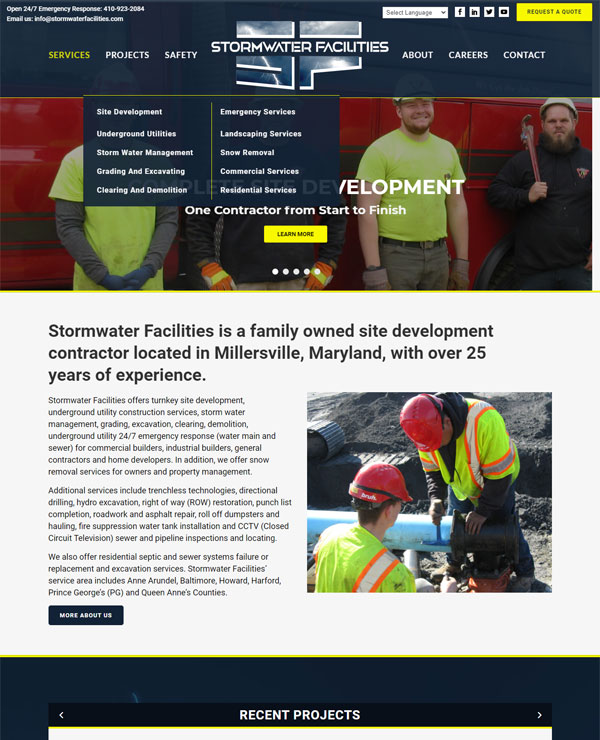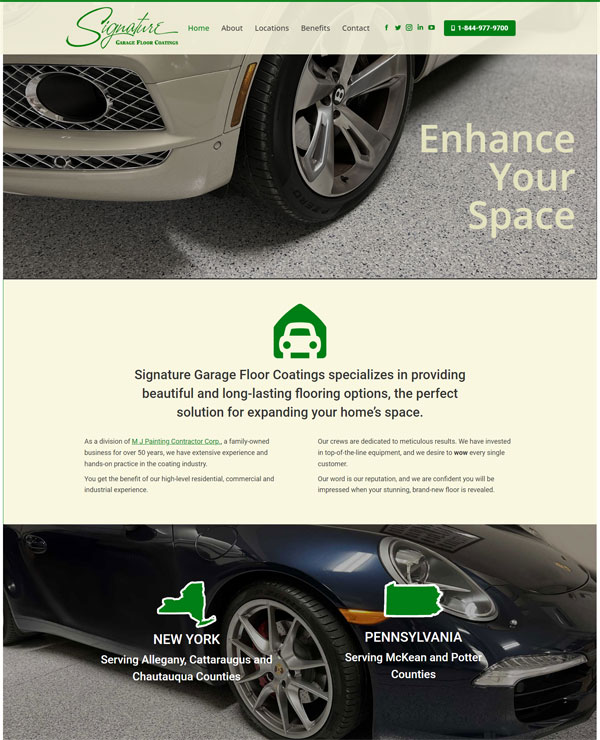 gainesandco.com
Gaines and Company vastly expanded their site development service offerings on the new website.
sentryelec.com
A leader in the renewable energy sector, bringing wind and solar energy to our nation's electric grid.
zimmermansteel.com
Vesta Construction Websites is adding fabricators to our list of industry specialties.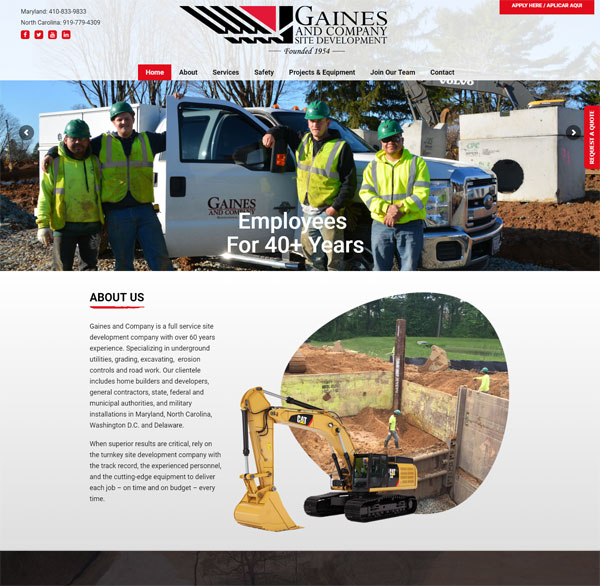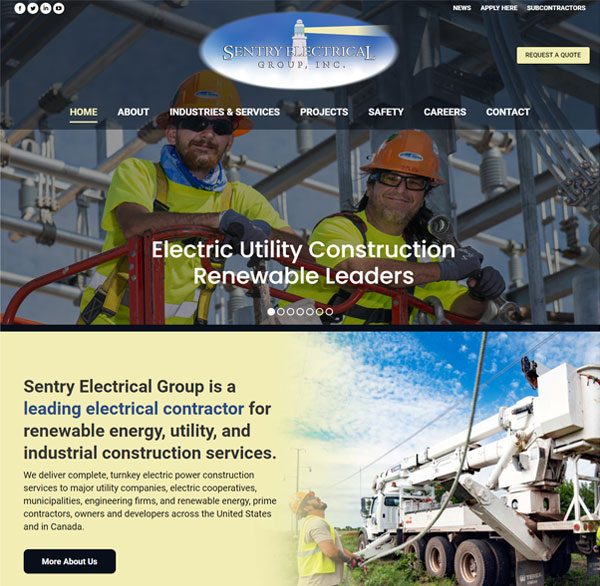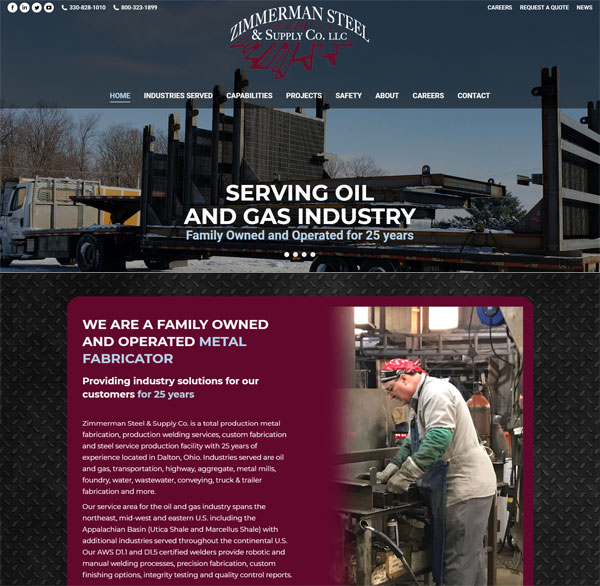 Our western Canadian Customer Pipeworx specializes in pipeline and facility construction in the world's largest oil and gas reserves.
ravanair.com
Revamped the website to reflect their massive service expansion to include aerial and underground infrastructure inspections.
digitalogic.com
We understand the electric transmission and distribution industry which saved our customer time and money in building the DigitaLogic website.