Landing Jobs for Military Spouses, Veterans and Reservists, Vesta Construction Websites takes the Energy & Construction Industries by Storm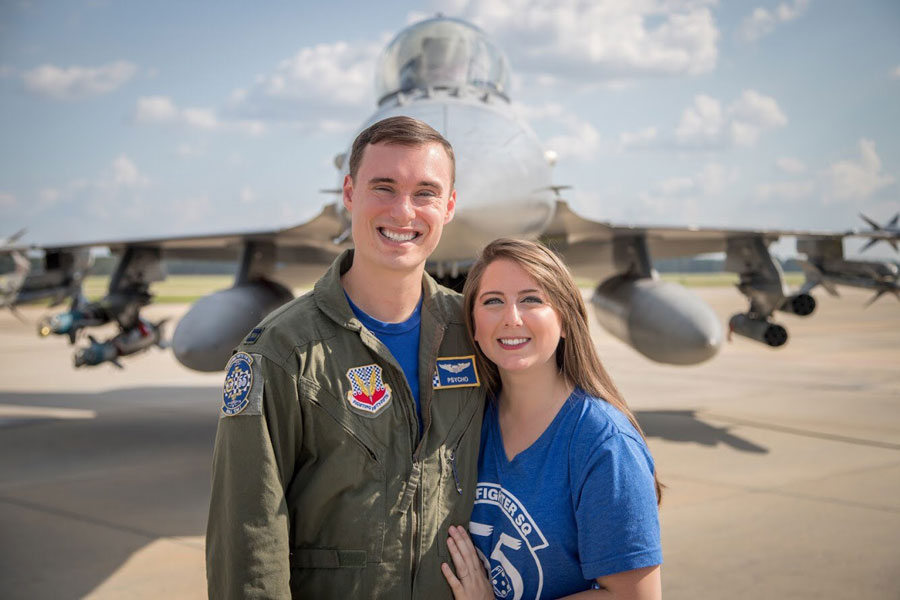 For military spouses and reservists, finding a job while stationed abroad can be next to impossible. Jolie McShane, President of Vesta Construction Websites, is changing that. She knows talent and where to find it. Meet Vesta's dynamic team of writers and visual artists from around the globe who are creating eye catching websites and innovative social media for the energy and construction industries.
Vesta's Backstory
Vesta Construction Websites is the brain child of Jolie McShane, President and marketing guru. She began the oil, gas and electric web design company five years ago and has since seen her customer base quadruple. Part of Jolie's entrepreneurial success is definitely attributed to decades of sales, marketing and design experience but her true intuitive genius is a knack for finding the most talented writers and visual artists, almost all of whom she hires from a grand pool of America's best.
McShanes, a Military Family Helping Military Families
"Because my husband (Tom McShane, Vesta's VP) and I have children that are in the military, we have a better understanding of the needs for the accompanying spouse or for the reservist," Jolie begins. Daughters Erin McShane, Vesta's video and marketing consultant, is an Engineer Planner for INDOPACOM and Courtney McShane's husband is in the U.S. Army stationed at Fort Lewis.
"We fully understand how difficult it is for the spouse to find work in these foreign countries, it's just not possible." However, the McShanes are known for making the impossible happen. Almost all of Vesta's subcontractors are military spouse writers, most who work with a 13 or 14 hour time difference. "We feel it's our way to contribute to the military and help the spouses be successful," she says.
Finding a Niche Job Abroad
Nicole Robinson, Vesta's keyword and thumbnail expert is in Camp Humphreys, South Korea where her husband, a U.S. Army signal officer is stationed.
"Honestly, it's really challenging to be employed," she surmises. "We can be super educated, super good at our jobs, but it's just hard to find that opportunity."
"I think as more people hire veterans, more people will see the value of hiring military spouses too. And if you can hire remote military spouses, even better."
– Mariah Covington, Military Spouse, Vesta Technical Writer
A chemist for ten years, Nicole's life changed after she got married. She retrained, volunteering for the Red Cross now working tech support at the on-base school while completing her masters in cyber security.
"When you go overseas your options are basically government work, which takes forever to get hired in, and then contract work," explains Nicole, who soon realized contractors are usually only looking for someone with specific army systems training. "I thought fine, if I can't find a job immediately I can volunteer in some capacity." Experienced with volunteer placement and work, she spent months trying to convince somebody to let her do tech support for free only to have the position end shortly after "someone freaked out and said 'we can't have volunteers.'"
"Military spouses have it a little more difficult trying to find jobs, especially right now with the coronavirus," says Sara Volk, who lives overseas with her husband Ben, a USAF F-16 pilot. With a writing degree from NC State and a background in real estate and construction, she has done technical writing for Vesta. "It is really difficult to find a job," Sara says. "My career was in real estate but I can't take that with me."
It's a competitive market to say the least. English as a Second Language (ESL), one of the most sought after overseas positions, more and more require a teaching background or certification. "If you're looking for a job that's not self-employment, then you have to have a special skill," Sara says. CPA and medical jobs are more plentiful even when virtual or online, Sara continues, "writing sounds like an easy job to get but unless you have specific knowledge, it's not really out there." Customer service, another popular overseas earner also has its drawbacks. "The hardest part is just the time difference," she points out, "and not having an American phone number for people to contact you."
Enter Mariah Covington, a technical writer for Vesta with a B.S. in biochemistry and master's in technical writing who lives in Kansas with husband David, an Army Engineer Officer stationed at Fort Riley.
David served along with Erin McShane in South Korea.
"That's how I found out about Vesta," Mariah says. "It's fun working with people in the construction and utilities industries. They're salt of the earth people. They have a very important job that keeps the country running."
Mariah was in South Korea when Nicole met her at a networking event. "I'd been interested in working on a project with Freedom Learning Group which is an educational writing company that hires tons of military spouses, I talked to Mariah and she recommended a chemical engineering project to me." Nicole found she enjoyed writing deciding to pursue it part-time while finishing her degree. After completing her contract with FLG, Nicole asked Mariah if she had any more side work and Mariah quickly introduced her to Jolie. Vesta was the opportunity she had been waiting for.
Vesta's Flexibility and Mobility
Pia Civiletti, an east coast digital marketing manager for Vesta, is a military spouse whose husband, a U.S. Army warrant officer, is about to be deployed. "Flexibility is important," says Pia. "He's leaving in May and won't be back until next March. When he comes back we may be moving." Having the extra income is also a bonus. "I'm taking care of my mom and it gives me the ability to financially support the household."
"A lot of these spouses would like to have extra income, they'd like to have work outside the home, they'd like to be able to contribute to the family's bottom line."
– Jolie McShane, President, Vesta Construction Websites
"When I started working for Vesta I lived in South Korea and then kept working for them as we moved," Mariah says. "We flew home from South Korea, landed in Washington State, drove to Kansas and then lived in a hotel for three weeks and the whole time I was able to work."
Mariah believes remote work is 100% the future for military spouse employment, "I think for everybody but especially for military spouses because of how much we move."
"The chance to keep doing something a little bit different, that's different than my day to day work, even just the opportunity to do if from anywhere I think is probably the biggest thing," according to Nicole. "If we move I'd have to find a different job, that's probably the best thing."
"Advantages are "so many!" Sara says happily. "Working on my own time. Being independent. Jolie just told me what she needs and a timeframe if there was one and that's it. I just did it whenever I could."
"At Vesta, we don't really care where people work," Jolie says, "just as long as we communicate what we need created, written or a project managed they're very happy to have the opportunity to have a side gig with us."
Erin McShane started working for her mom's company as a technical writer. Now an Army Reservist stationed in Seoul, she joined Vesta when transitioning from Army Engineer to Engineer Planner with INDOPACOM.
"It was very reassuring to be able to start that job as I was transitioning out of full time military active duty," Erin says. "It really was the perfect segue that I needed once I joined the civilian work force. I went from full time to part time army, basically and Vesta helped facilitate that by giving me a job throughout the process."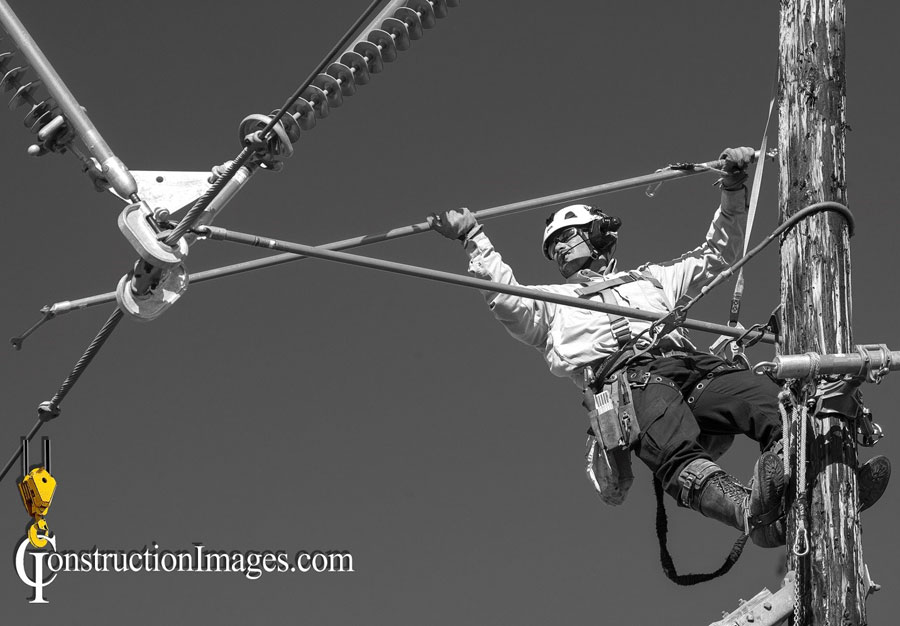 Bill Hagstotz, a Vietnam era veteran and lifelong photojournalist is known in the energy industry for his artistic charisma. "I went into industrial construction because it was a niche," says Bill, who has done just about everything in the field of photography from high end nature to Boeing aircraft.
Growing up in blue collar Buffalo, he had an every-day exposure to the steel industry. "Being around industry and construction was always of interest to me and it fit," he says. "Industrial work is what I enjoy so that's what I still do to this day."
Add to the mix Pia's graphic design and it's easy to see why Vesta's social media and website images are in demand. Read customer rave testimonials and you'll notice why this website company is taking off. "The experience of our people surpasses other companies because Vesta is the only website design company with more than just web designers," Pia says. "I think our company – design, marketing, social media, industry knowledge – we're able to support our customers in ways no other website company can."
Vesta's Writers Know Safety
"Because the spouses hear a lot of "shop talk", they know about safety rules and regulations," Jolie says. "They just know them automatically because the military has to be conscious of safety just as much as any construction worker, it's all the same."
A lot of the military training includes safety techniques that come from OSHA safety rules and regulations. "That's highly important for us also, for Vesta," Jolie stresses, "so we can continue to communicate that information for our customers."
"I love the chance to learn with each new client and see the inner workings of each company. I get to be a part of the team for a while and really gain insight into how their business operates and that is something I value."
– Erin McShane, Army Reservist, Engineer Planner
Mariah's dad is an OSHA trainer who gives her insight into the role of safety in a wide variety of industries. "I already know a lot of the vocabulary from hearing him talk about work," she says. "I can always bounce ideas off of him. It's also very fun when we get to swap work stories!"
With decades of safety experience, Bill was Malcolm Drilling's corporate freelance photographer for ten years where he helped develop two major foundation and micropile safety videos. He also goes through prerequisite training for onsite jobs before shooting. Once laid up for 13 months after a logging chainsaw accident, he's "like ironman when I go onto a jobsite," Bill says. "I'm always looking at what could be a problem because of my own safety. I'm looking at it differently than most people probably would."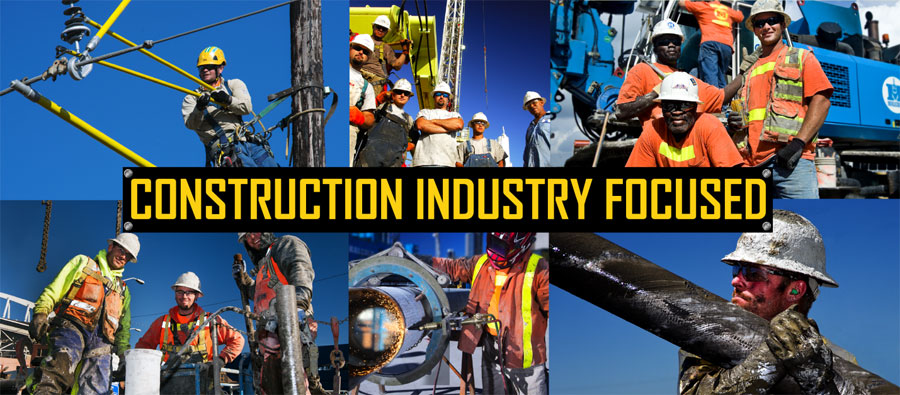 One Last Shout Out
Jolie is respected and revered by her employees and customers. From clients to client customers to staff, everyone has something nice to say about the main McShane. "Jolie just picks people so well," says Pia. "Her leadership skills are amazing. Our company works because not only do we have excellent writers but our boss is awesome. I don't want to look for someone else to work with."
Vesta Construction Websites, veteran & military spouse friendly, offers web design, digital marketing and social media management services exclusively for the oil and gas, electric power, renewable construction industries and site development.